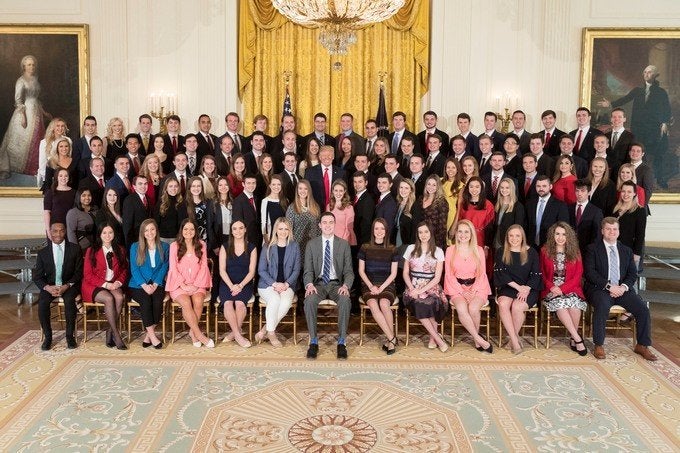 You're probably reading this because you've expressed interest in playing the Trump Intern RPG. This will be an on-going OOC (out of character) discussion/ strategy for our RPG or roleplaying event. If ever cornered about the subject matter of this undertaking, keep in mind that this is a Role Playing Game, meaning we are meant to have as much fun as possible with it, but the goal here is authenticity and ultimate novelty. What would your character do given the set of circumstances they are presented. Study your chosen intern, know their tastes and preferences, what do they like to do on their free time, are they crushing on another intern? For now let's focus on getting some accounts up and running, find the intern you wish to Roleplay as and provide the following information somewhere within this thread. I will update this statement as I see fit. As of now I can't find a running list of names for trump interns, so im counting on y'all to research accordingly, once you've found the intern you want to roleplay as post the following information on your intern of choice below:
(note for plot points, this is story line that you feel would strengthen your characters authenticity, don't be afraid to go wild with this one. it is the responsibility of the group to accomodate each others differing storyline with a sense of authentic embodiment)
Name:
Twitter Handle:
Age:
Personality:
Plot points:

disclaimer:
This is a work of fiction. Names, characters, businesses, places, events and incidents are either the products of the author's imagination or used in a fictitious manner. Any resemblance to actual persons, living or dead, or actual events is purely coincidental.